Just-Dids and To-Dos
Just-Dids and To-Dos
Summer! We're in the midst of it here in Arkansas, and it's been a wonderful mix of fun keeping up with my family. Baseball and softball are giving us a reprieve for a bit, and we're enjoying play time with each other and friends and anticipating a trip to Florida later in July and a visit from my parents in August. After a refreshing break, it's time to fit in some work with all the fun.
Currently I'm finishing up editing an intriguing suspense novel by NLB Horton, which I'd love to tell you about soon, and I'm reviewing a historical novel with some beautiful prose by Jennifer Major, which I'd love to tell you more about soon as well.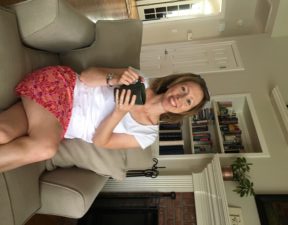 As for my own writing, I'm excited to announce a new series from Guideposts Books! The Tearoom Mysteries launched in June 2016 with its debut novel, Tearoom for Two, by Susan Page Davis. I got to write the second book, Tea Rose, which will release this summer as well. Right now I'm outlining Book 12, and I'm looking forward to returning in my thoughts and plotting to see what cousins Jan and Elaine are serving up in their tearoom (and solving!) on the shores of Chickadee Lake in central Maine.